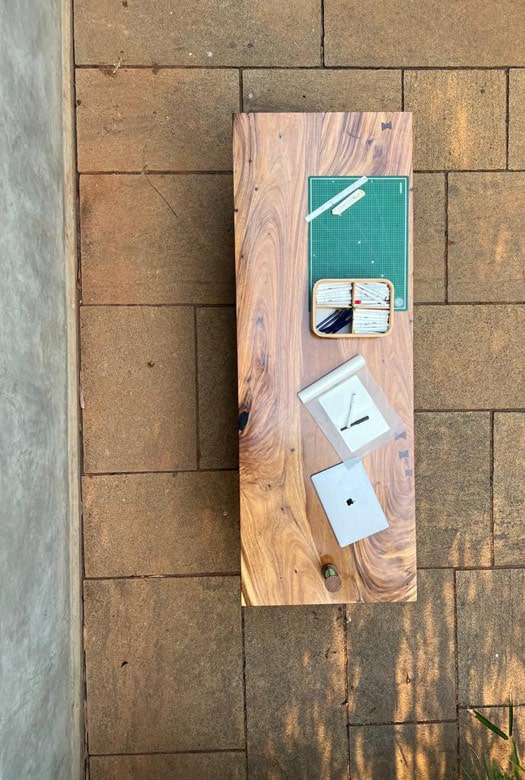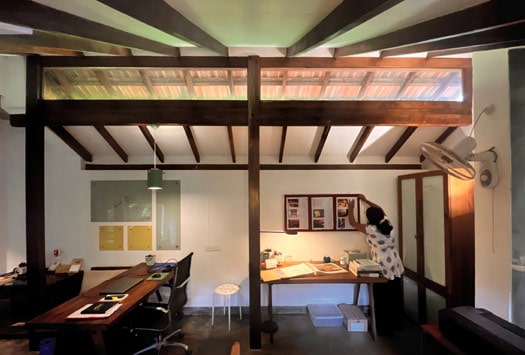 Design approach and Methodology
Not favouring to one particular style, we synthesize a broad range of fundamental concerns
Human space that cherishes well-being.
Construction integrity with solutions based on site conditions, climate, building material and technology, environmental responsibility.
Beauty and aesthetics.
We are happy to have a tightly knit working method for a small studio. This helps us with substantial participation in all the projects. As the work progresses through the design phases, close contact with the client is maintained to assure that there is agreement at every step on the way.
Being part of Auroville, Inscapes believes in collaboration in the various aspects of architecture and sustainable practices tapping into the knowledge bank and expertise that Auroville offers us.
Auroville, the city-in-the-making is located on the Coromandel Coast in south India. At once a barren land is a forest land today. Enormous effort is gone in making this transformation. It was in December 2011 that Auroville observed the fury of nature when a big cyclone swept its forest and uprooted many trees and to some extent destroyed some of its forest. Of course nature has its own way to communicate and let us all look back and reflect what collectively we as human being have been doing to mother earth.
Cyclone did not destroy only forest but it also left many pieces of wood that were thought to be unused. Woodscapes was born to use these wood and give them a meaning that they desired. Woodscapes started as a journey with nature's fury to the timid interaction of various forms, and continues to initiate a new pattern of design and give a tribute to every form and pattern that can exist.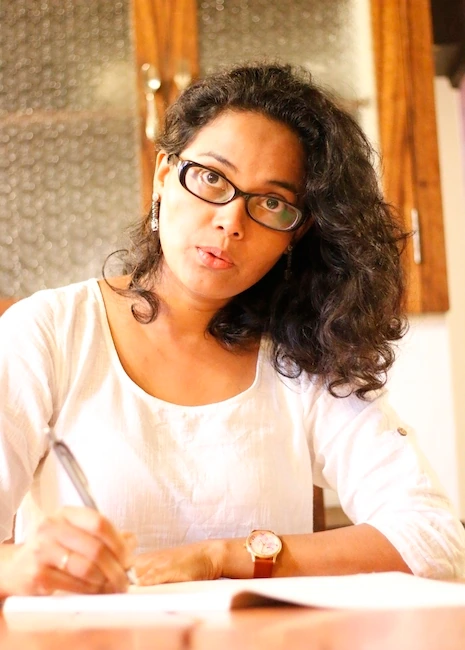 Inscapes is founded by Tejaswini Mistri-Kapoor in 2011. Her works from earlier office and present studio ranges from mixed-housing projects, individual houses, medium to small public buildings, community projects, institutional projects, factory, and hospitality projects. These include architecture and interior designs both. For her, work is meaningful when sustainable practices are built into the projects with several collaborators.
Shivangi Gadia joined as associate in 2021. The search for balance in life and spaces drew her to studying, practising and taking forward the Indian knowledge of Architecture- vAstu into professional and personal work. With this passion, Inscapes provides exclusive vAstu consultancy as well as incorporate the basic principles without even clients demanding it.
Collaborative craftsmanship –Most of the designers, like furniture designers or architects, rarely make the objects they design themselves. However they need to understand the possibilities and limits of the materials and crafts, and later communicate their ideas and intentions to the building artisans and craftsmen. These artisans or craftsmen become the designer's hand in the execution of the work.
The shared knowledge of different materials and the shared ambition to perform at the limit of the capacity of the craft with one's personal skill is the unspoken language between designers and makers and we respect that.